WORKS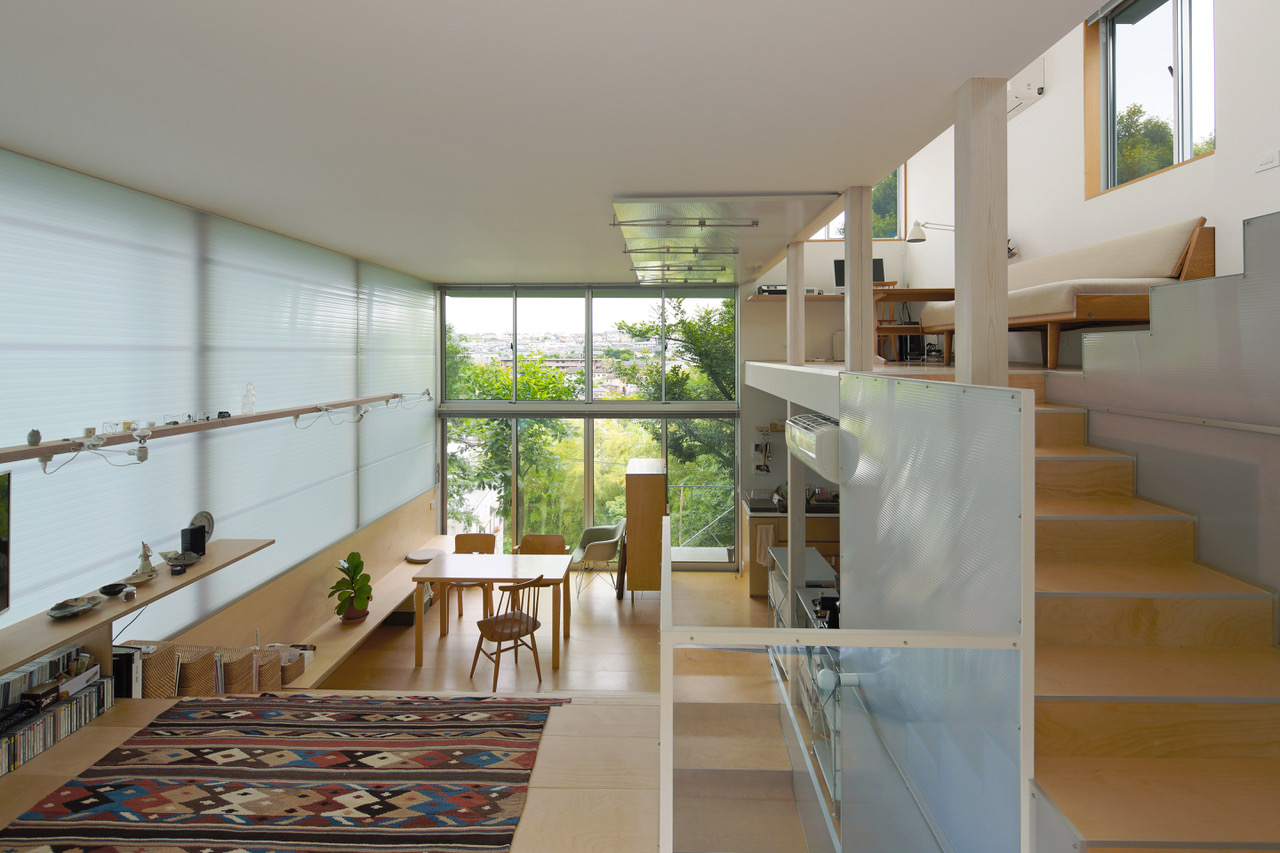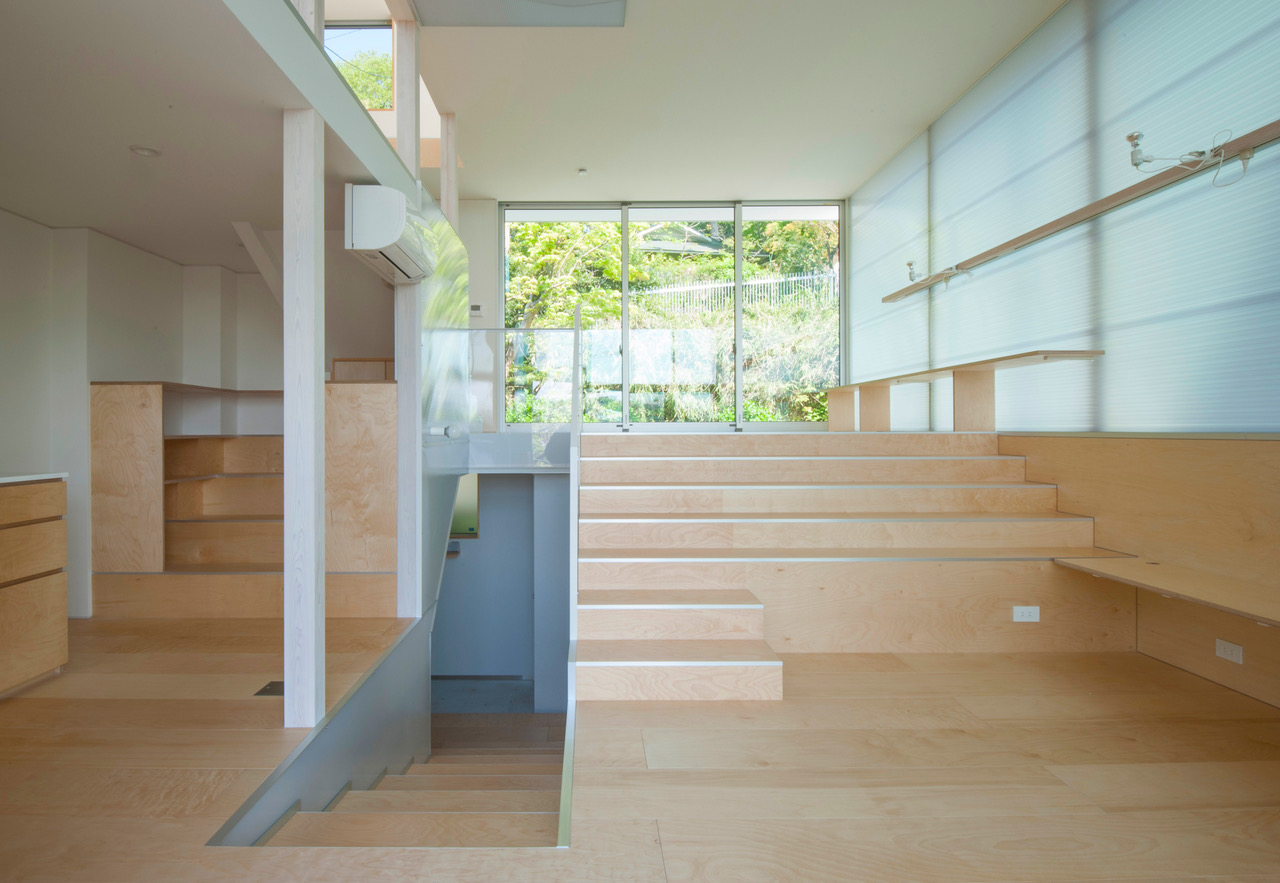 Soft space created by skip floor and gentle staircase
The house was built on a steep slope with lush greenery.
The floors are connected by a gently sloping staircase in a 2.5-story volume.
While the house has large openings from north to south, the east wall is made of polycarbonate to provide spatial transparency.
The main rooms are arranged along the slope of the sloping floor, and the interior spaces with many corners are enclosed in a compact box-like exterior with large eaves.
Each part of the building extends outside along the large eaves, creating an active connection with the outside space.
The ambiguous form of the structure and its daily scale are intended to create a neutral and soft space.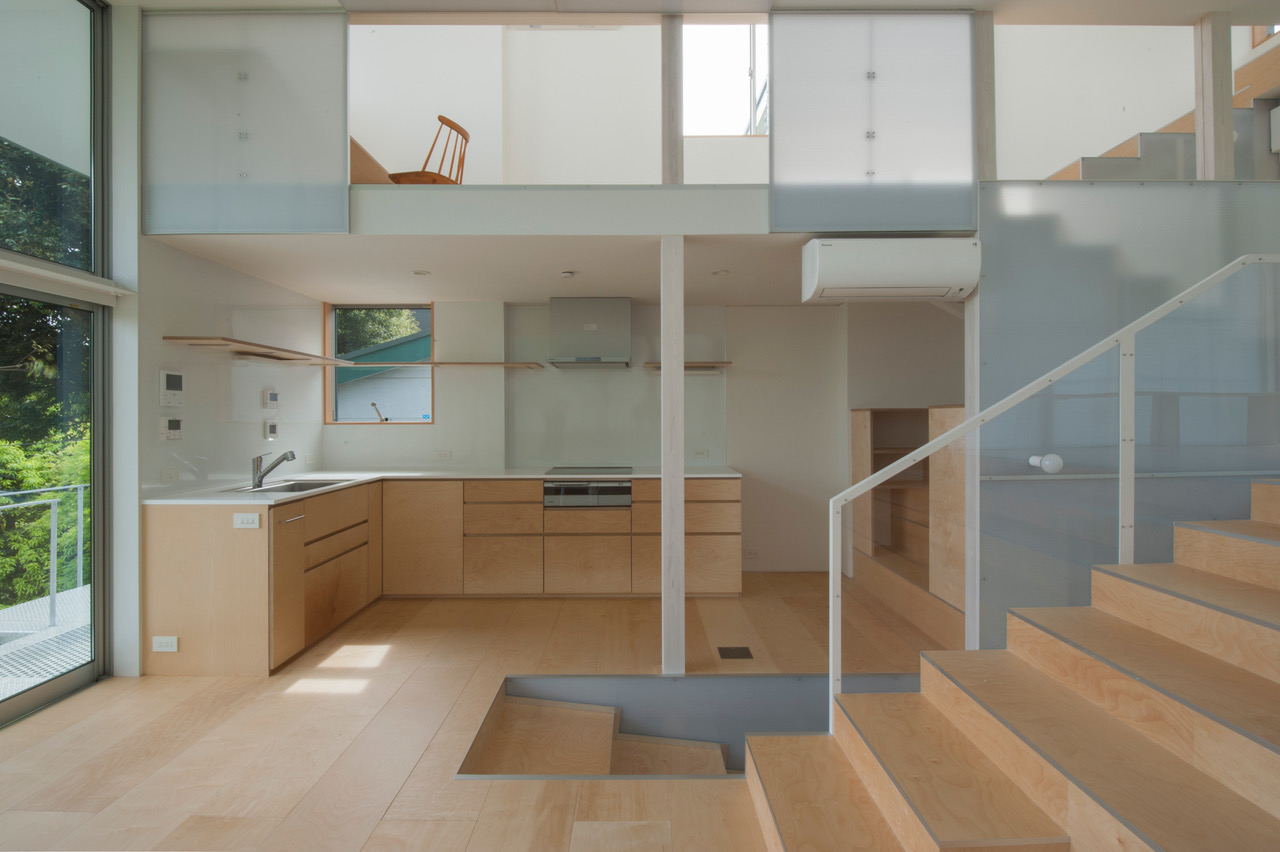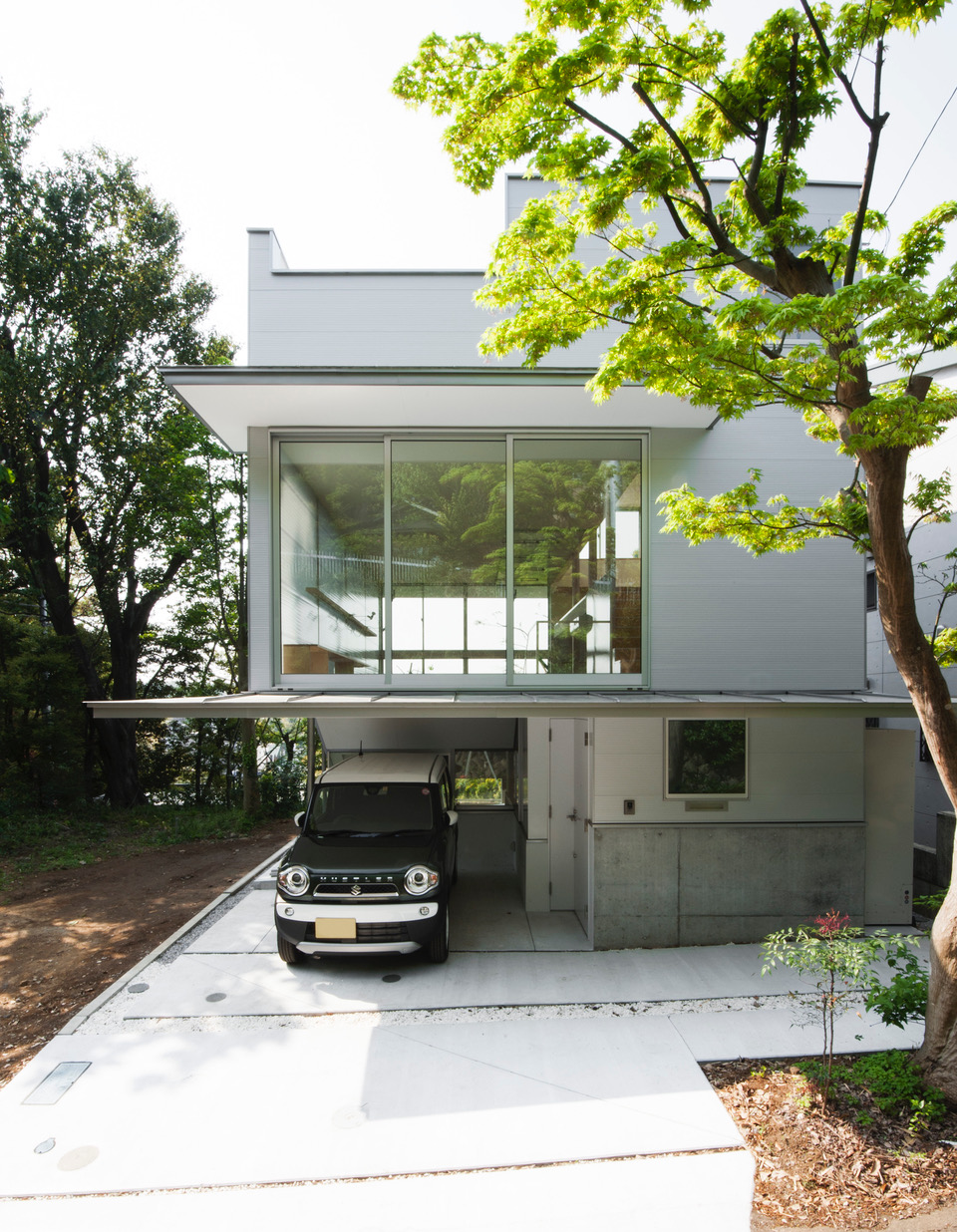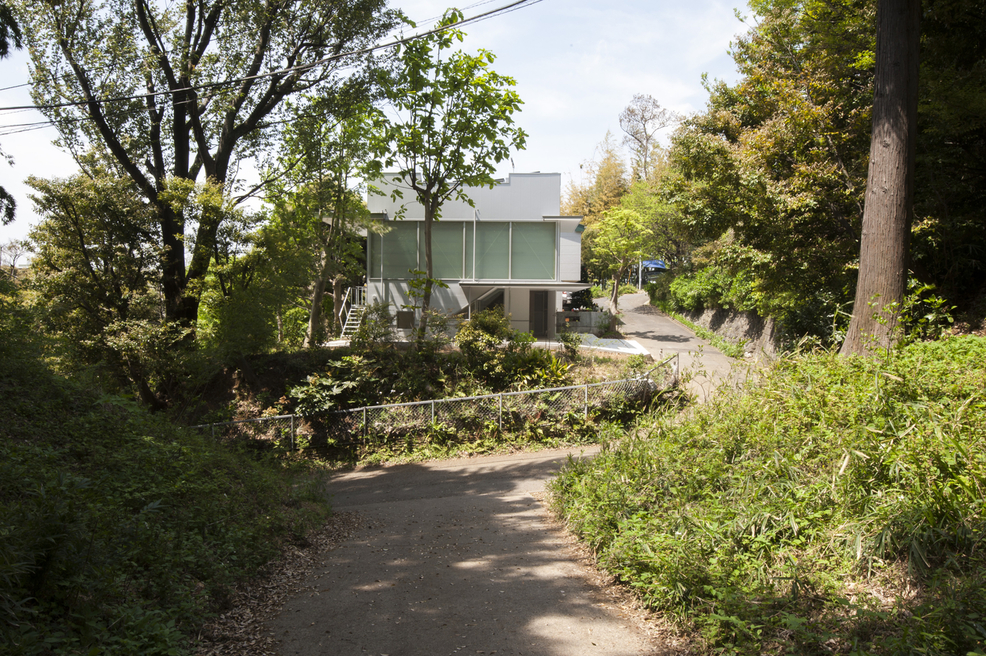 Location:Kawasaki City, Kanagawa Prefecture
Use:Detached house
Area:115㎡
Design:Atelier and I Kazunari Sakamoto Architectural Laboratory *Works in charge at the former office
Structure engineer:Akira Suzuki/ASA
Constructor:Aiba Construction Company
Completion:2015.4
Photo:Atelier and I Kazunari Sakamoto Architectural Laboratory