WORKS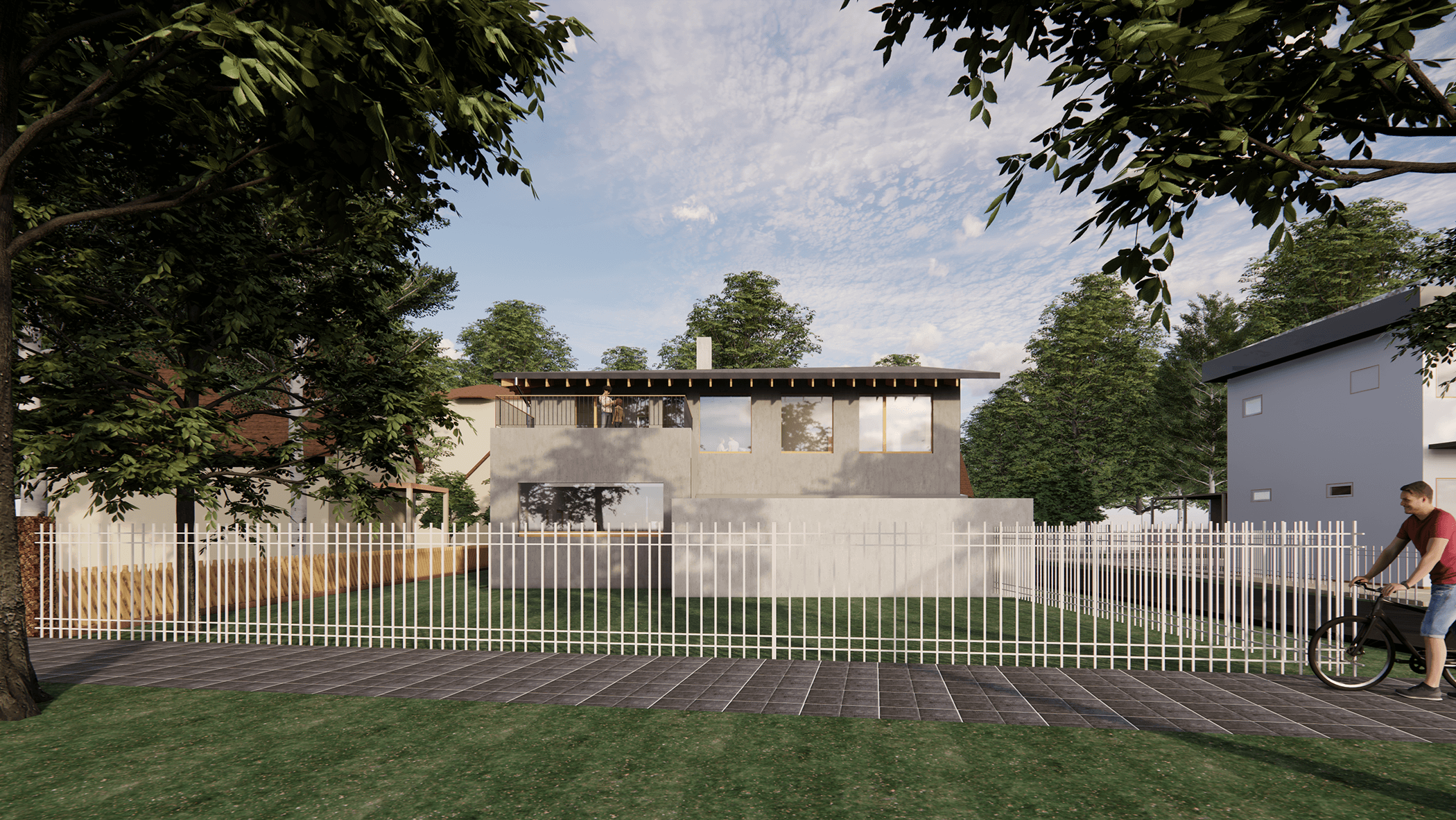 House with 3 gardens
The site is a residential area in the suburbs of Potsdam, Germany. The house is for a German-Japanese couple and their children.
The site is rich in greenery, and the client wanted to plan a garden where the children could play safely while preserving the existing vegetation. The shape and location of the building were studied while retaining the existing trees on the long north-south site. The result is a house with three external spaces: an ornamental front garden surrounded by a T-shaped house and a separate parking building, a courtyard as a private space, and a back garden as a playground for the children.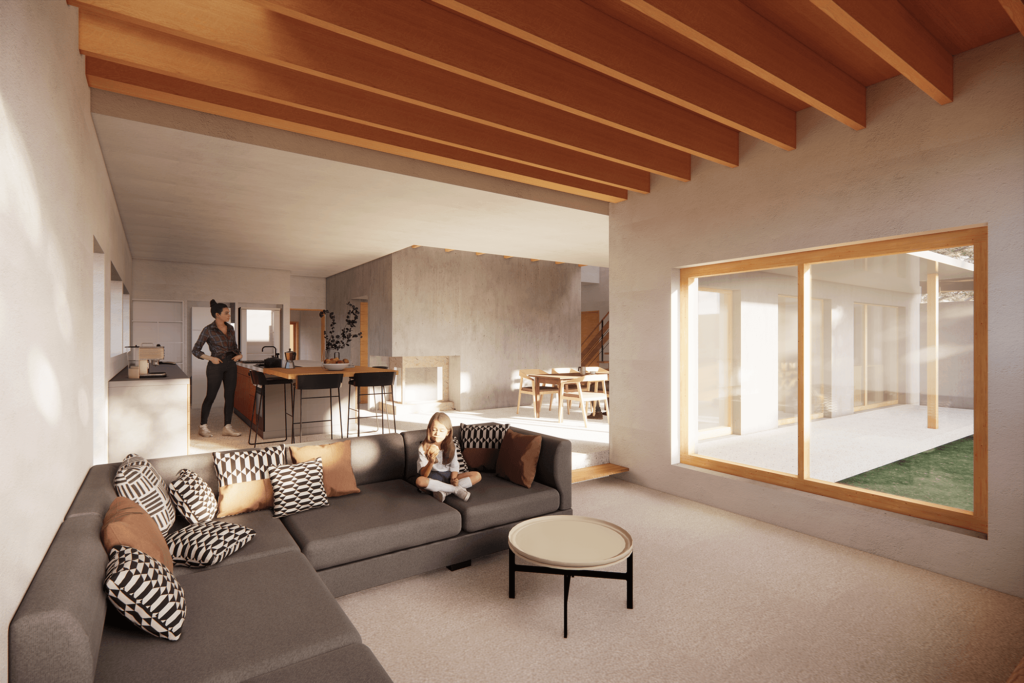 T-planes and cores placed to stitch through existing trees
The T-shape of the building, which is arranged to weave through the existing trees, has an expansive horizontal plane that extends in the east-west and north-south directions. A core containing storage and equipment space is inserted in the center of the building, and rooms are arranged around it, resulting in a plan that is both functional and allows for circulation without dead ends.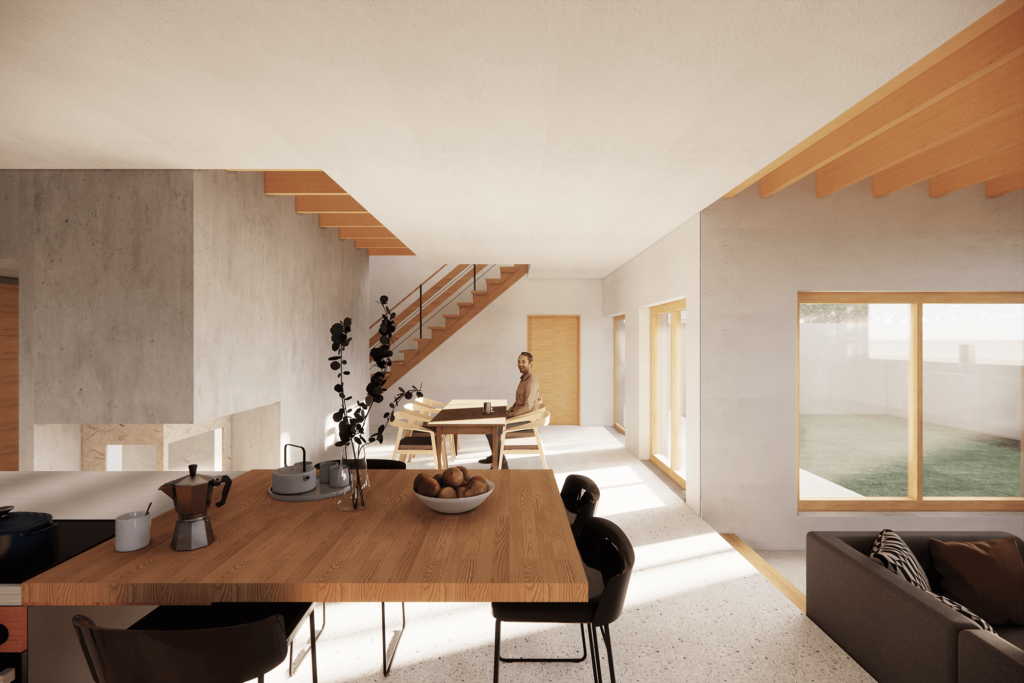 Planning by panel construction method
In Germany, large wooden panels are generally used for wooden houses, rather than the conventional post-and-beam construction method used in Japan. The wooden panels, which have a maximum width of 5m and a height of 2.5m and are filled with structural and thermal insulation materials, are manufactured at a panel factory and erected on site. In this project, as much as possible, the independent columns were eliminated and only the panels were used for the construction.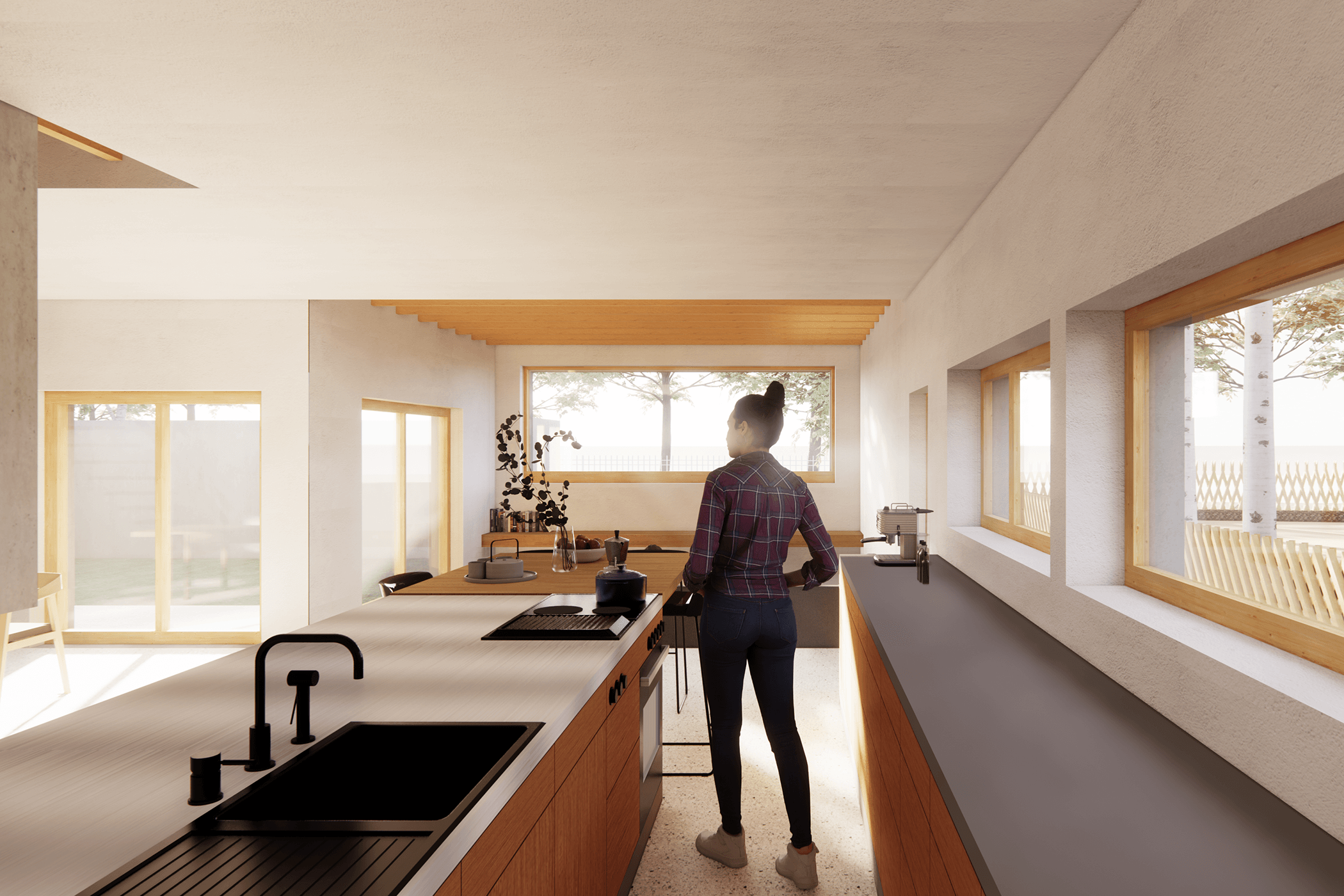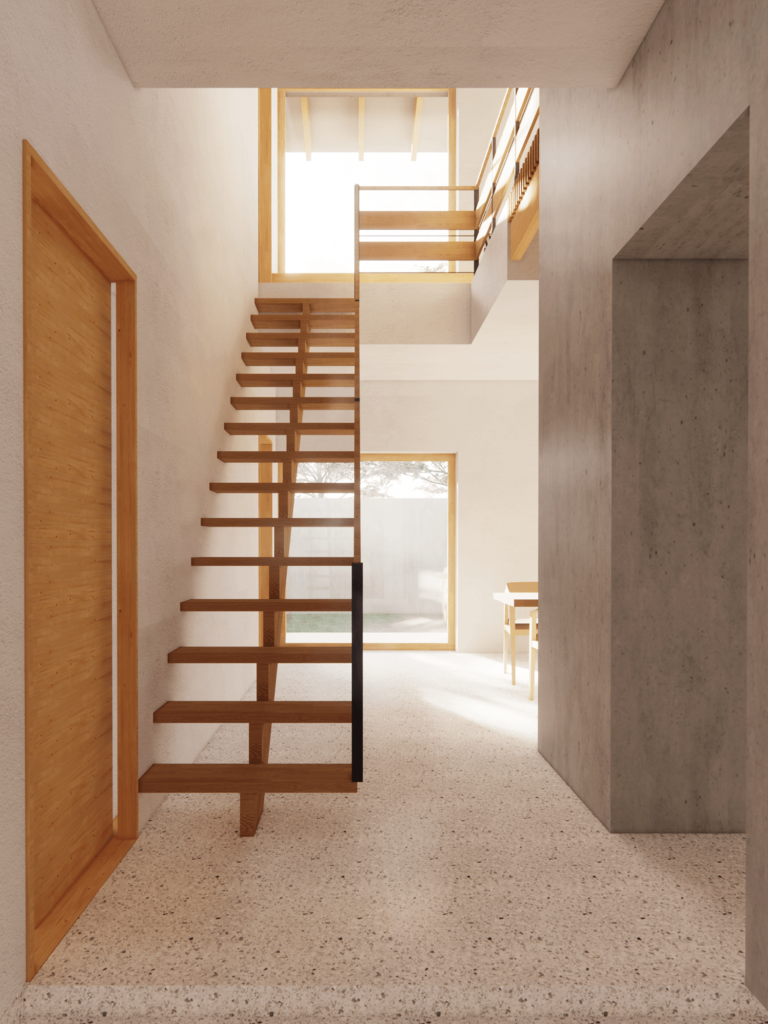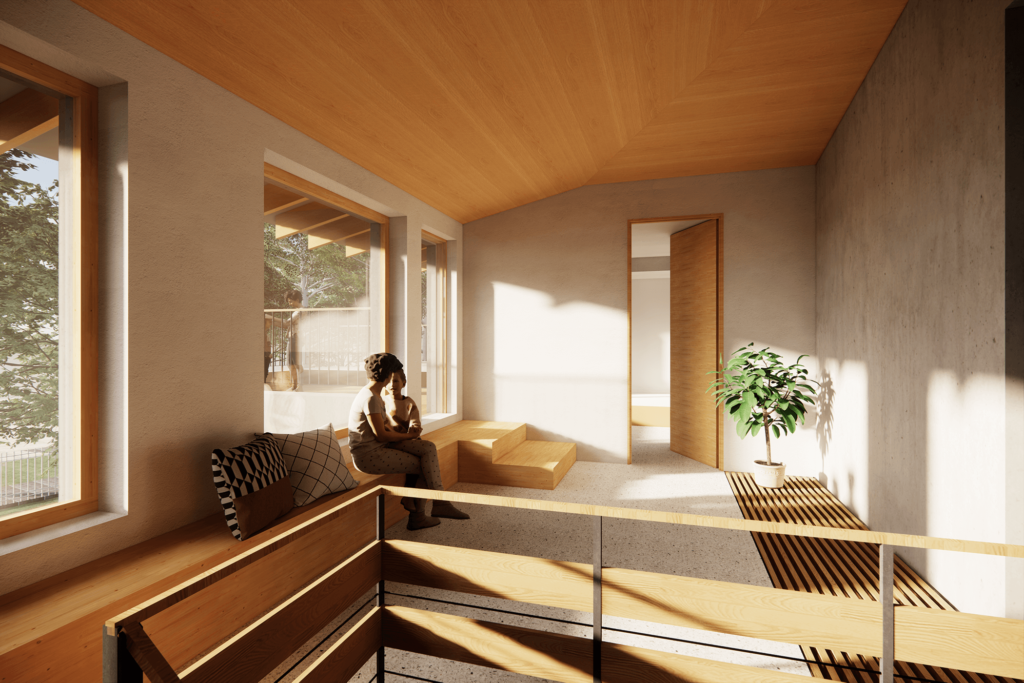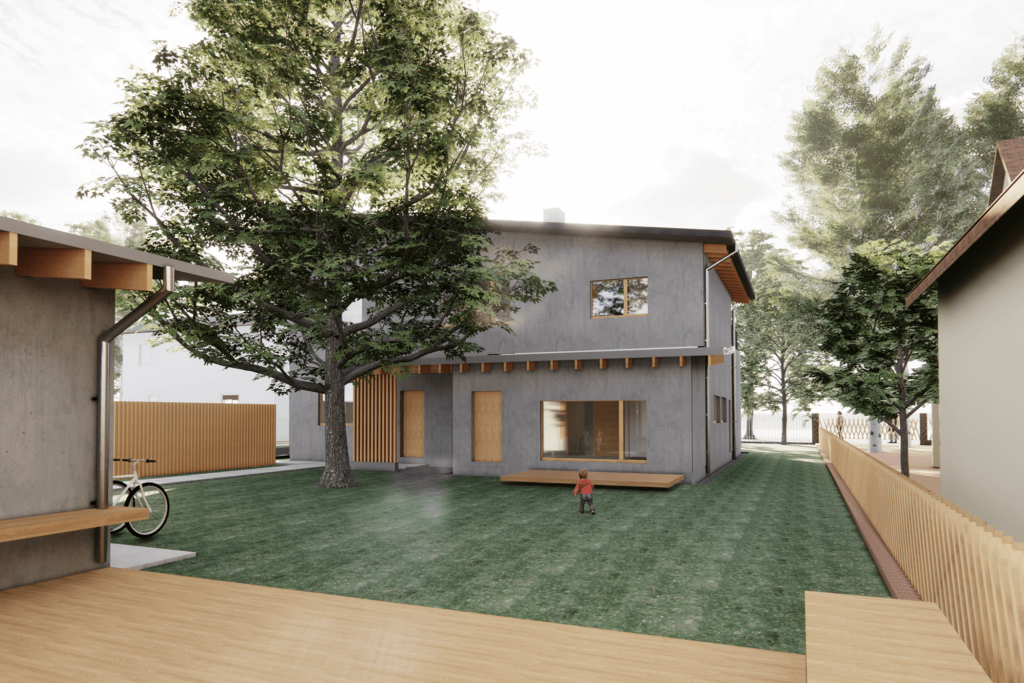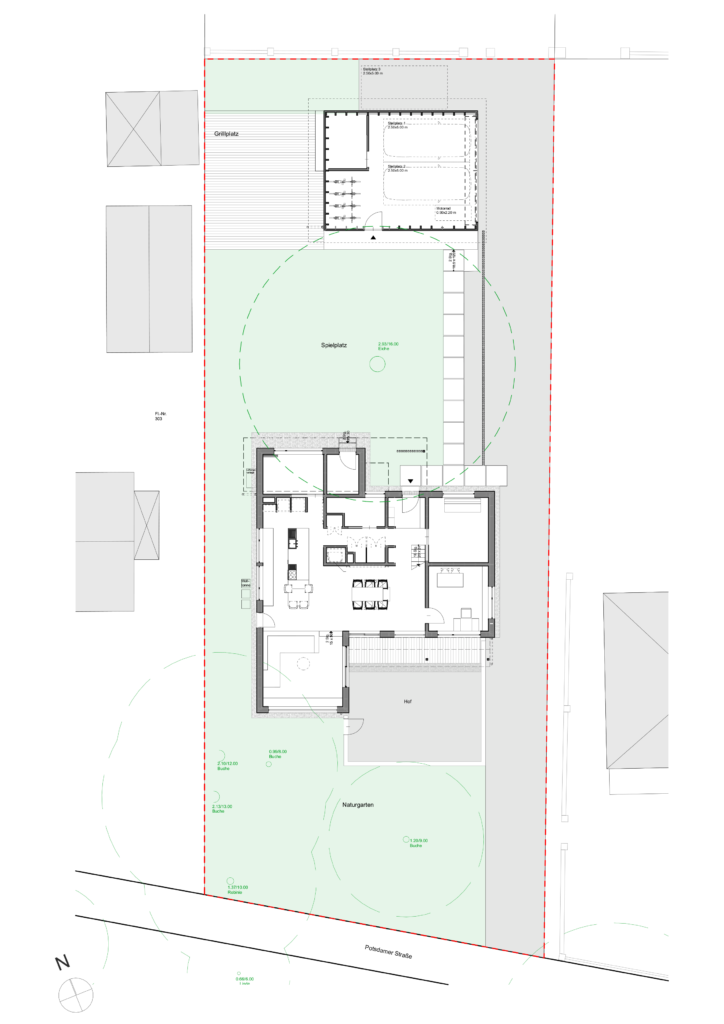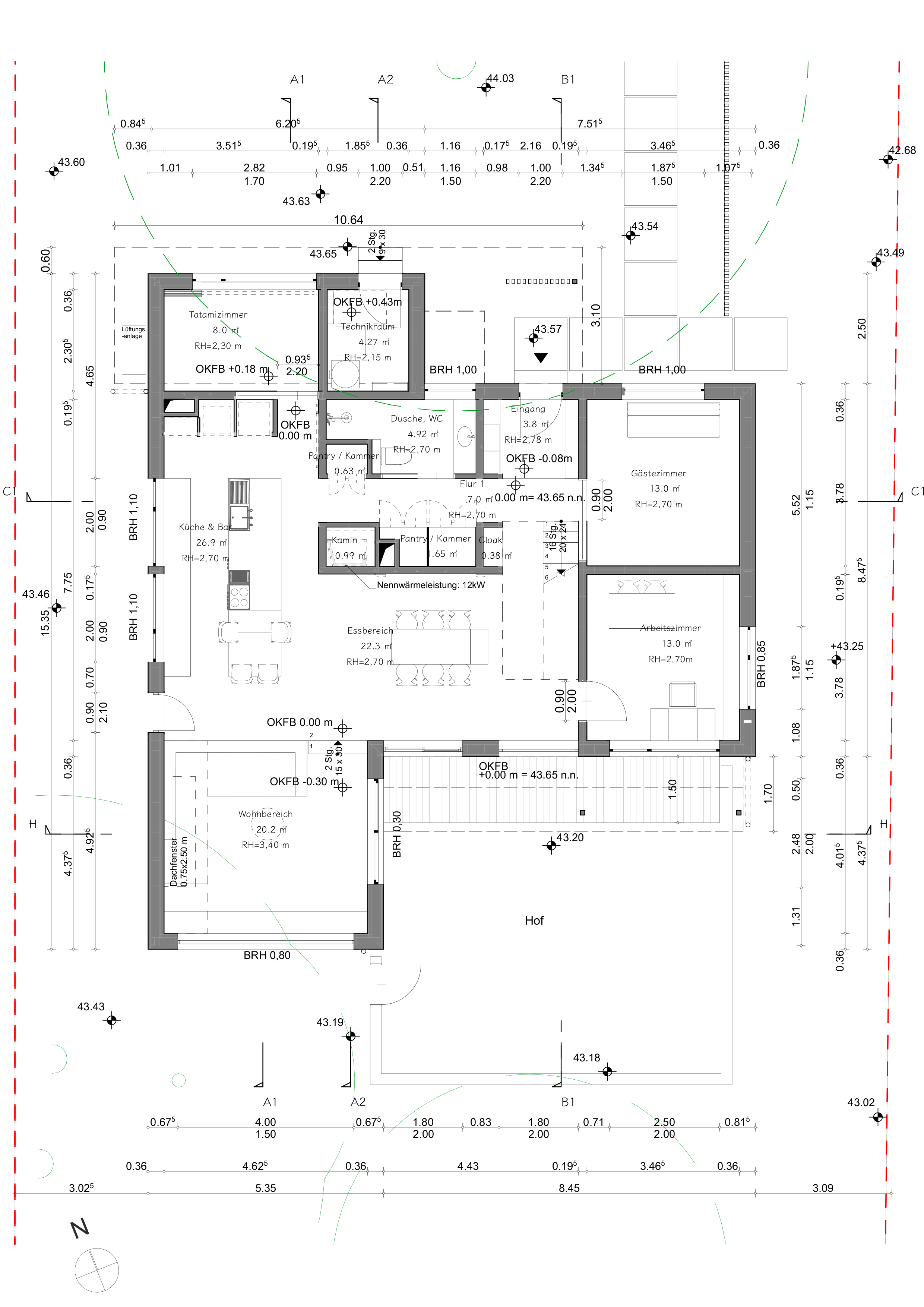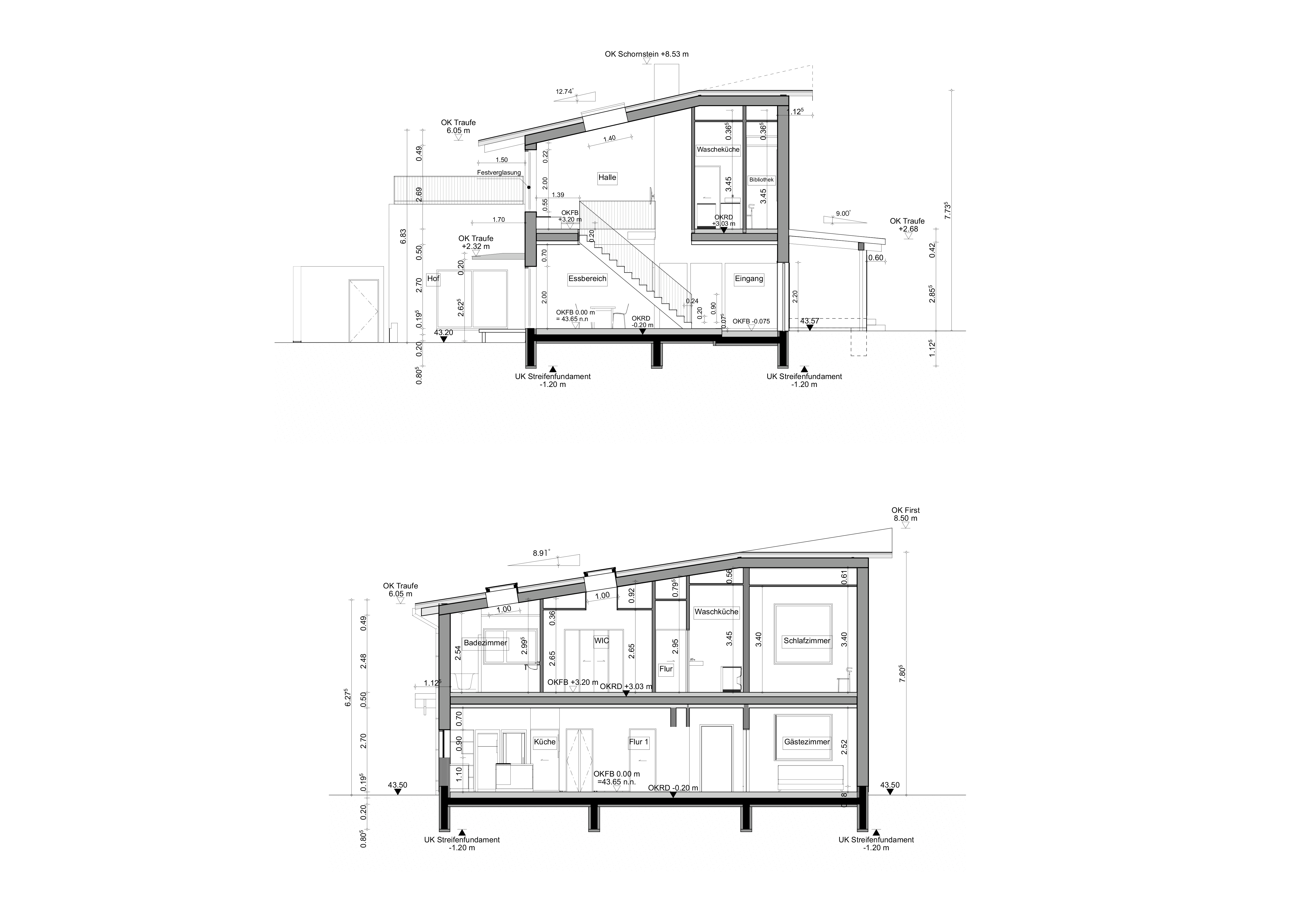 Location:Potsdam, Germany
Use : Residential
Site area : 1006㎡
Area:150㎡
Design:Masashi Takeda / raumus, 4ds Int. GmbH
Completion:2023
Cooperation in perspective and video creation:Jyukankyo-lab